Status canister hand pump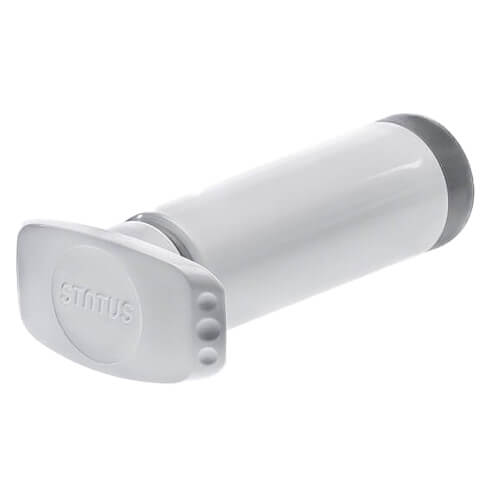 Status canister hand pump
Sale price
$14.99 AUD
Regular price
$19.99 AUD
Electric canister hand pump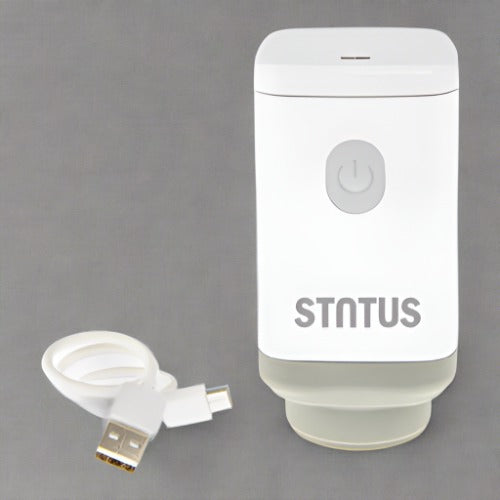 Electric canister hand pump
Sale price
$55.99 AUD
Regular price
$69.99 AUD
What Our Customers Have To Say?
Food vacuum sealers Australia supplies the Status universal vacuum lids for vacuum sealing your own bowls, containers and pots easily. Status Universal Vacuum Lids allow you to vacuum seal food in your own cooking dishes, bowls and containers keeping your food fresher four times longer than normal storage and will not crush delicate foods or suck up liquids. Status Universal vacuum lids are made by Status which is a family company based in Europe manufacturing high-end innovative kitchen products for over 20 years.
Looking for the easiest way to vacuum pack leftovers in a pot or a bowl you already have? Our Status Universal Vacuum Lids will vacuum seal almost any pot or bowl in your household: glass and ceramic bowls and cups, plastic bowls and tins, metal pots. The one important thing is that the containers must have straight, smooth edge to make it possible for a vacuum to be created.
The main features of the Status universal vacuum lids are that they are a European design & manufacture. There is no squashing of food, you can use your own bowls & containers and even the cans or jars that product was packaged in. They are easily stacked away and space-saving. Status universal lids are also used in the microwave for reheating food, they are freezer safe. They have replaceable silicone seals and valve, so they are reusable time and time again. Easy to clean in hot soapy water or dishwasher (top shelf). These universal vacuum lids have got to be the most versatile product on the website as you can use them on any solid container or bowl.
How does vacuum extend food shelf life?
Oxygen, simply is food for bacteria and other microorganisms. This will cause food to spoil and deteriorate rather quickly. Vacuum reduces oxidation, which slows the development of mold, loss of taste and aroma down. The food items stay fresh, longer, and their shelf-life is extended by four times. What this means for you is that you'll be throwing less food items away and eating healthier food.
Vacuum storage is the only perfectly natural way of extending food shelf life
Storing in vacuum keeps food fresh without using harmful additives, which makes it the best way to store all kinds of food items for all users in the household.
Vacuum pack:
open store-bought baby food in glass jars,
snacks for children,
leftover meals for the whole family,
fruits and vegetables to keep them fresh.
Our set of Universal Vacuum Lids is the simplest way to extend the shelf life of your leftovers
Our Universal Vacuum Lids will fit most bowls, containers or jars in your house. This means that you can simply vacuum store your leftover meal in the same pot you cooked it in or the dish you ate it from. Using fewer dishes means less washing up. The use of Universal Vacuum Lids is environmentally friendlier than using single use stretch foil.
Make a double portion of a sauce or soup and vacuum store it, using the appropriate universal lid. It will keep in the refrigerator for a few days, for you to have a quick lunch or dinner at hand.
How do Universal Vacuum Lids work?
Each universal lid has a wide gasket on the bottom, which allows individual lids to fit kitchenware of various sizes. Choose the appropriate lid that fits the dimension of the receptacle you want to vacuum seal. A few pumps with the included pump will extract the air and the content will be vacuum sealed. With our 6-Piece Set of Vacuum Lids you can vacuum seal most of your kitchenware.
Using our Universal Vacuum Lids
Our set of five different vacuum lids will let you vacuum seal anything from a glass to a pot of stew.
Our smallest Universal Lid 1 measures 6 cm in diameter and fits glasses, bottles, mugs, and cups with a diameter between 2.5 cm and 5 cm. It is the ideal choice for resealing open baby food, wide-mouth juice bottles, etc.
Our Universal Vacuum Lid 2 measures 8.2 cm in diameter and fits receptacles and bottles with diameters between 4 cm and 7.5 cm. Use it to seal open jars of pickles, peppers, beet root, canned fruits and cups.
Our Universal Lid 3 has a diameter of 13.5 cm and fits receptacles measuring from 6 cm to 12 cm in diameter. Use it to vacuum seal smaller salad bowls, larger cups, and other appropriately sized receptacles.
Universal Vacuum Lid 4 with a diameter of 21 cm will vacuum seal containers with straight brims measuring from 10 cm to 20 cm in diameter. It is intended for vacuum sealing large bowls and pots with straight rims.
Vacuum Lid 5 is the largest we offer and measures 25.5 cm in diameter; it is intended for vacuum sealing kitchenware with diameters between 18.5 cm and 24.5 cm. This is the best vacuum lid for vacuum sealing any pots containing several days' worth of food – stews, curries, etc.
What do I need in order to vacuum seal using Vacuum Lids?
In addition to five lids of various sizes, the set also includes a manual vacuum pump. You can use it to vacuum pack all Status vacuum accessories.
How to clean and maintain your Universal Vacuum Lids
Vacuum lids can be washed using standard dishwashing liquids or in a dishwasher. Don't use scrapers, coarse sponges, or powerful cleaning agents. When washing the lids, be careful not to scratch or damage the sealing components – gaskets and valve attachments for the pump.
Materials
Our Universal Vacuum Lids are made of ABS plastic, which ensures their durability and practicality. The gaskets on the lids and on the pump, and the valves are silicone. All materials are food-safe.
Vacuum significantly slows oxidation but cannot prevent it entirely, so always store your vacuum-packed foodstuffs in a cool place – the refrigerator.